North Carolina-class Battleship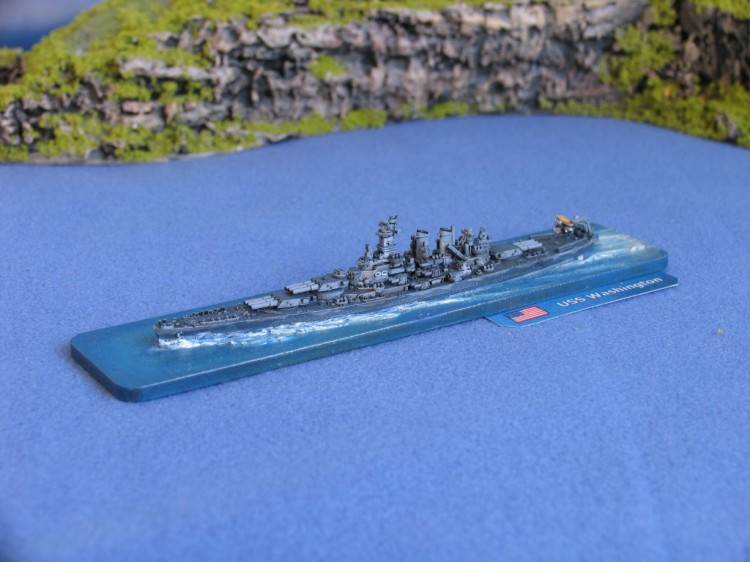 North Carolina-class Battleship
Description
Scale: 1/1800
Ships in class: USS North Carolina, USS Washington
The North Carolina class was a class of two fast battleships, North Carolina and Washington, built for the United States Navy in the late 1930s and early 1940s. The navy was originally uncertain whether the ships should be fast enough to counter the Japanese Kongō class, which was believed by the United States to be capable of 26 knots (30 mph; 48 km/h), or should sacrifice speed for additional firepower and armor.
In a major departure from traditional American design practices, this design accepted lower speed and protection in exchange for maximum firepower. After construction had begun, the United States became concerned over Japan's refusal to commit to the caliber limit of the Second London Naval Treaty, so they invoked the "escalator clause" of that pact and increased the class' main armament to nine 16-inch (406 mm)/45 Mark 6 caliber guns from the original twelve 14-inch guns.
Both North Carolina and Washington saw extensive service during the Second World War in a variety of roles, primarily in the Pacific theater where they escorted fast carrier task forces and conducted shore bombardments.