Aoba/Furutaka-class Heavy Cruiser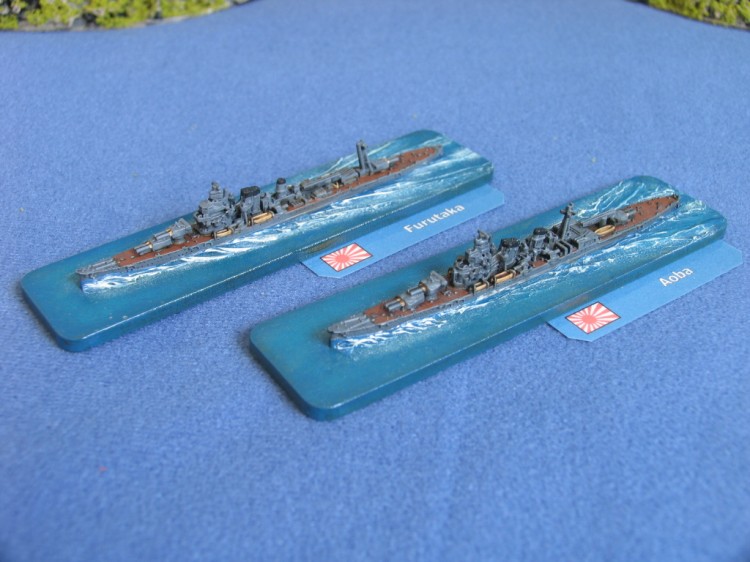 Aoba/Furutaka-class Heavy Cruiser
Description
Model depicted: Shapeways, Tiny Thingamajigs
Scale: 1/1800
Ships in class: Aoba, Kinugasa, Kako, Furutaka,
The Furutaka-class cruisers were the first heavy cruisers in the Imperial Japanese Navy (IJN), also referred to as "A class" cruisers by the IJN. Their flush deck resulted in both weight savings and increased strength by allowing the hull's longitudinal members to be continuous.
In 1924 the IJN Naval General Staff pressured the acting head of the Basic Design Section, Fujimoto Kikuo, to use the newly designed twin 20 cm (8 in) gun turrets on the Furutaka-class ships. Fujimoto agreed to modify Aoba and Kinugasa, but it was already too late to retrofit Furutaka and Kako, which had been laid down in late 1922. The two ships were subsequently renamed as a separate class.